Pardon this intrusion, this blog is here due to site owner's personal interest in the topic.  We have not monetized this website it is a hobby site.  :)
Get your campaigns ready to reach the always-on deal seeker
(Wed, 26 Jun 2019)
Marketers recognize Black Friday and Cyber Monday as major shopping holidays to prepare for. But did you know that only 18 percent of shoppers consolidate their holiday shopping to these days?  Consumers are on the lookout for deals year-round—about 60 percent say that finding a great deal is what they enjoy most about shopping. So whether you're gearing up for July 4th in the U.S., Bastille Day in France, or back-to-school shopping around the world, check out new tools coming soon to help you highlight in-store promotions, factor seasonal sales into your bidding strategy, and reach in-market consumers this season and beyond. Heat up in-store sales with new Local campaign features Before they're heading to the store, local shoppers are hunting for deals: searches for "on sale near me" have grown by 250 percent since 2017.  With
Local campaigns
, you can dedicate your entire campaign to offline sales and complement other channels like TV or print that also help deliver foot traffic to your business during important promotions. In fact, in recent global studies with 10 advertisers, we found that Local campaigns helped brands drive a median five times greater incremental return-on-ad-spend from their business locations.  We have new features coming for Local campaigns to make it available to more advertisers and improve how you manage your locations and creatives. In the next few weeks, you'll be able to set up your Local campaigns to drive calls to your business locations—even if you don't have store visits measurement. By expanding Local campaigns to optimize for calls, more advertisers will now be able to access it and highlight what makes their stores unique across Google Search, Maps, YouTube and more. Starting today, you can also create
location groups
to make it easier to promote a subset of business locations. For instance, if you're selling special back-to-school product bundles at certain locations, use location groups to tailor your budget and messaging to this offer. Finally, asset reporting has started rolling out to give you better insight into creative performance. See what kinds of messaging and assets work best and use these learnings to improve your current and future creatives. 
Sanborns, a leading department store in Latin America, is one brand using Local campaigns to drive results during key promotions.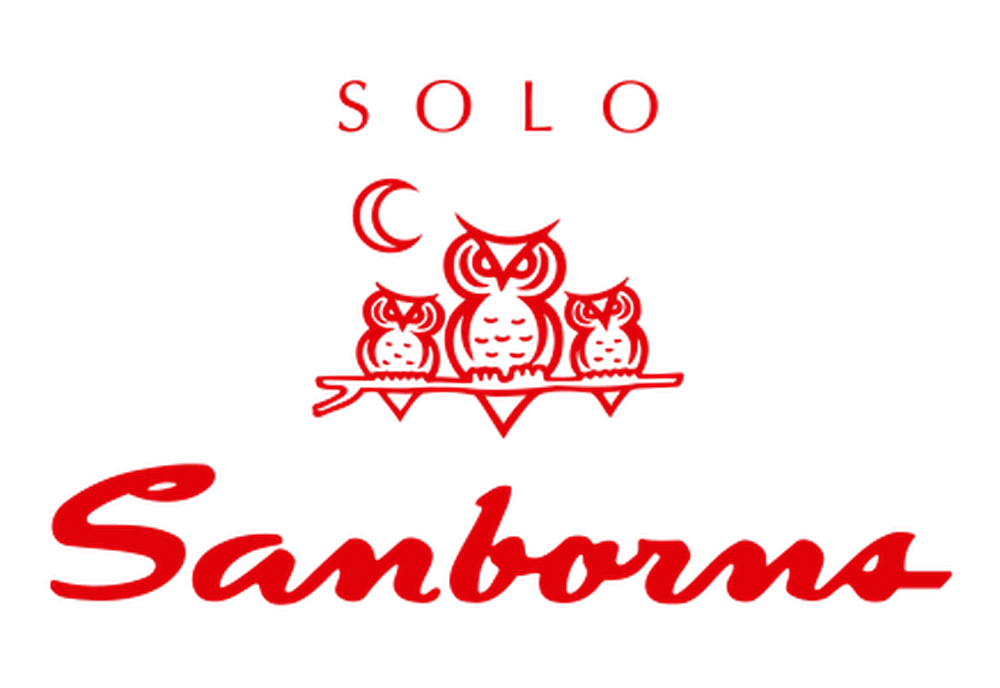 We're excited to work with Google's new technology to help us grow our business. For Father's Day in Mexico and for a major sale we ran at the end of May, we used Local campaigns to make our in-store offers more prominent. It's amazing how we can get exposure with customers at the right time, and this helped us drive a 10x increase in store visits during these promotions year-over-year.  - Grupo Sanborns' marketing team Put your in-store promotions front and center in local inventory ads We're also making it easier for retailers to highlight in-store promotions for specific products through Shopping ads. Today, retailers have connected over 2 billion offers to physical store locations globally using
local inventory ads
. Now, you can add a promotion to your local inventory ads. Call out in-store offers like "20% off" or "buy one get one free" for inventory you have in stock and drive more nearby deal-hunters to your physical locations.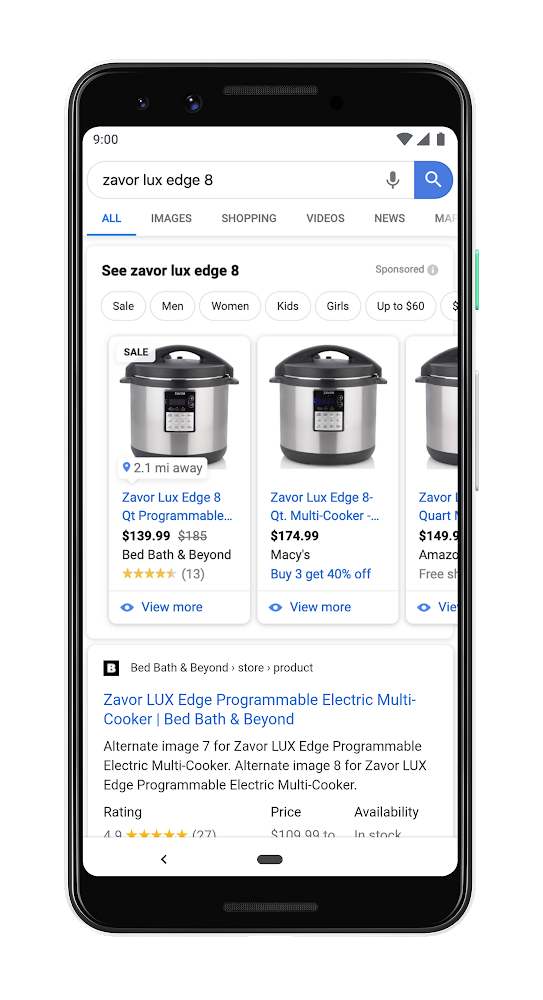 We're rolling this out in the U.S. and Australia, with more countries coming soon. If you're a retailer interested in participating, request to join the whitelist
here
.  Improve Smart Bidding performance by factoring in seasonal sales Smart Bidding automatically optimizes your bids for every auction to help improve your return on investment. And while it factors in seasonality as a signal, we know there are key moments for your business—like during a big sale—when you can anticipate changes in conversion rates well in advance. For these occasions, we've introduced seasonality adjustments.  Let's say you're running a promotion for grills as people get ready for their summer cookouts. Based on past promotions, you predict seeing a 50 percent increase in conversion rates during your sale. Use seasonality adjustments to let Smart Bidding know to expect and prepare for this conversion rate increase, and help our systems ramp up performance more quickly.  Reach shoppers in the market for your products
In-market audiences
for Search help advertisers drive more conversions by reaching qualified shoppers who are actively considering products or services to buy. These are aggregated and anonymized groups of consumers who've recently demonstrated an intent to purchase. This gives you a great opportunity to help your business stand out with compelling offers or deals when people are making their final decisions about what to buy. We've recently rolled out more in-market segments across popular categories like beauty, sports, education and real estate. This includes over thirty new categories for retail, just in time for your seasonal sales. No matter what season you're ramping up for around the globe, we hope these new products set you up for success!
>> Read More
Create with Google: Inspiration, resources, and tools to fuel your next big idea
(Wed, 19 Jun 2019)
The case for creativity has never been greater. Big thinking and bold ideas are in high demand, and creative execution is consistently confirmed as the
largest contributor to driving sales
. And as we see from the
brands we partner with
, success occurs when data and technology inspire creativity. But that doesn't mean it's easy. There are more platforms, more signals, and more data sources informing creative than ever before. We want our clients and partners to grow and thrive on our platforms, and that's why we've made it a priority to invest in resources and
tools
to support creative makers and agencies at every stage of the creative process. This year at Cannes Lions Festival of Creativity, we're expanding a new resource for the global creative community:
Create with Google
. Made for creatives by creatives, this platform is designed to inspire, inform and enable creative makers from ideation to execution. The global site is currently available in English, Spanish, Korean and Japanese, with a plan to expand to more languages throughout the year. Get inspired for your next big campaign We've searched the globe to find the most innovative, intelligent, and imaginative work across Google's creative canvas.
Filter by format, vertical and platform, or search by keyword
to inspire your creative thinking.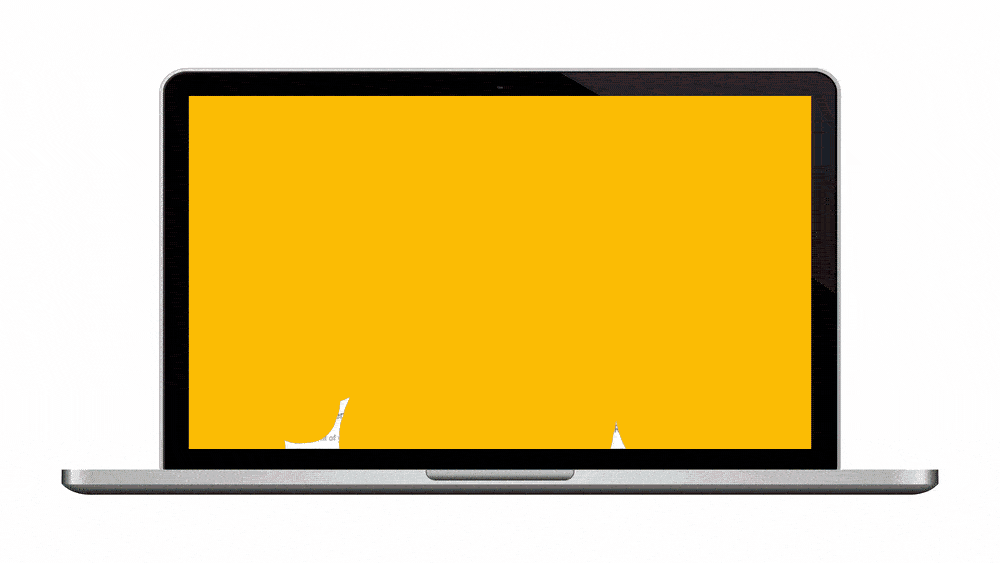 Master Google's platforms, formats and tools
Read up on a range of resources and get insider tips
on how to build work across Google's creative canvas—from
ARCore
to
Display
and
YouTube Director Mix
.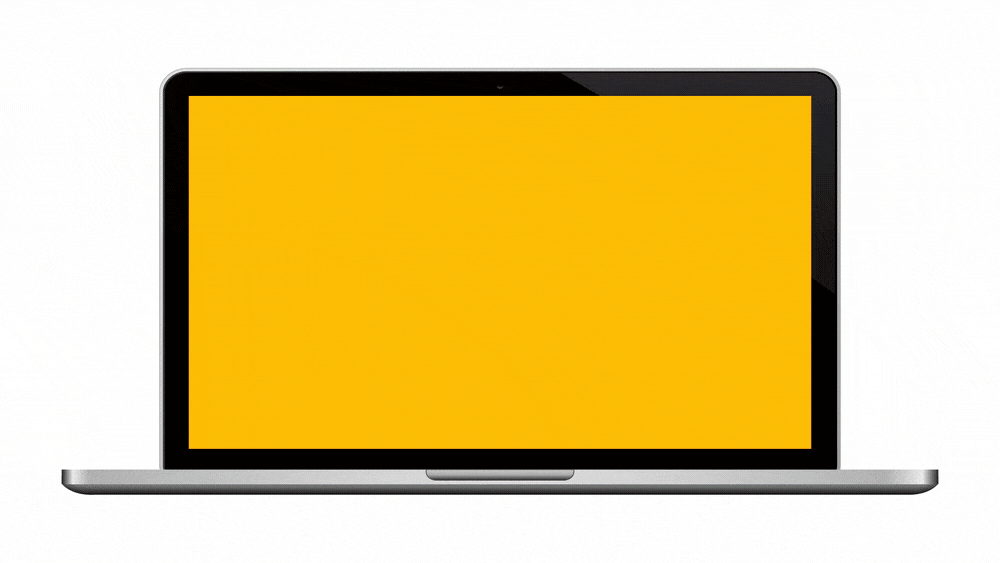 Access tools to support your idea, from pitch to production Two new tools,
Audience Connect
and
YouTube Mockup Tool
, make it easier for you to create and sell in work on our platforms—from pitching in concepts right through production.
Audience Connect
 transforms creative presentations from broadcast into conversation, by tracking client engagement in response to any video. When pitching in a TrueView concept, for example, the tool provides real-time feedback on when your audience is more leaned in and when they would skip.
Sign up for access here.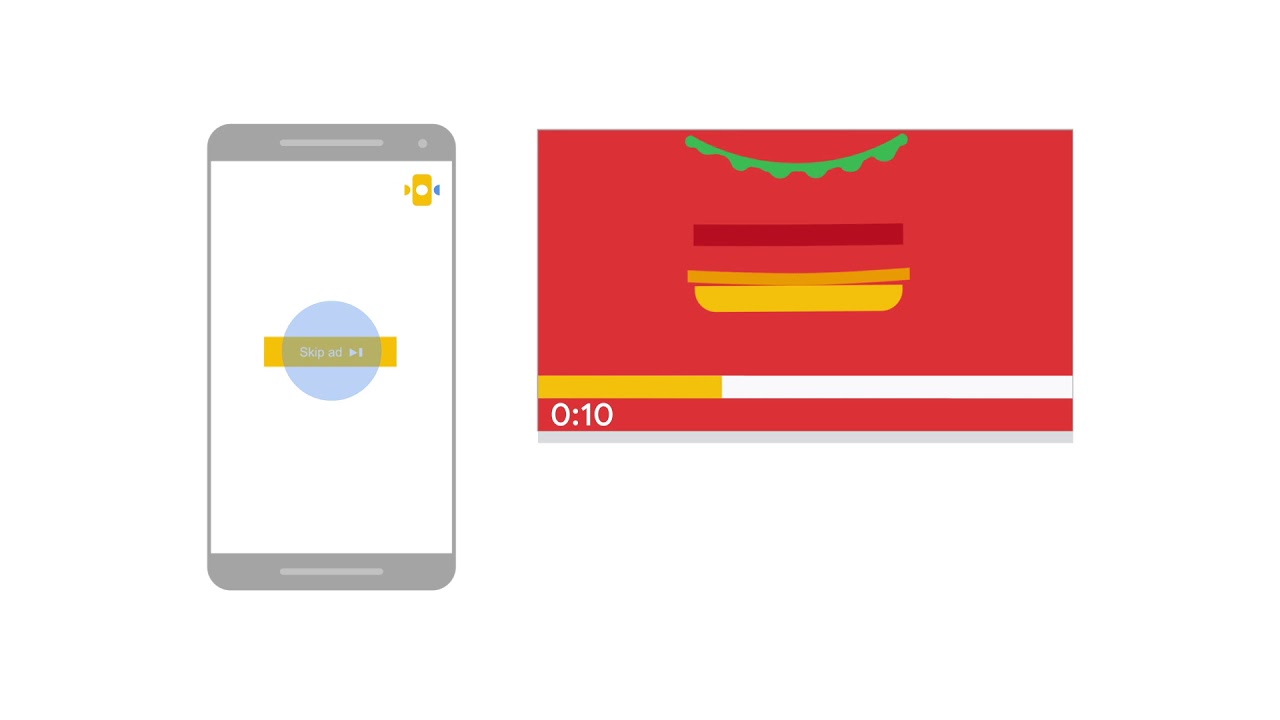 YouTube Mockup Tool
lets you upload and showcase work to clients and colleagues in an authentic YouTube environment, simulating your creative across desktop, tablet and mobile.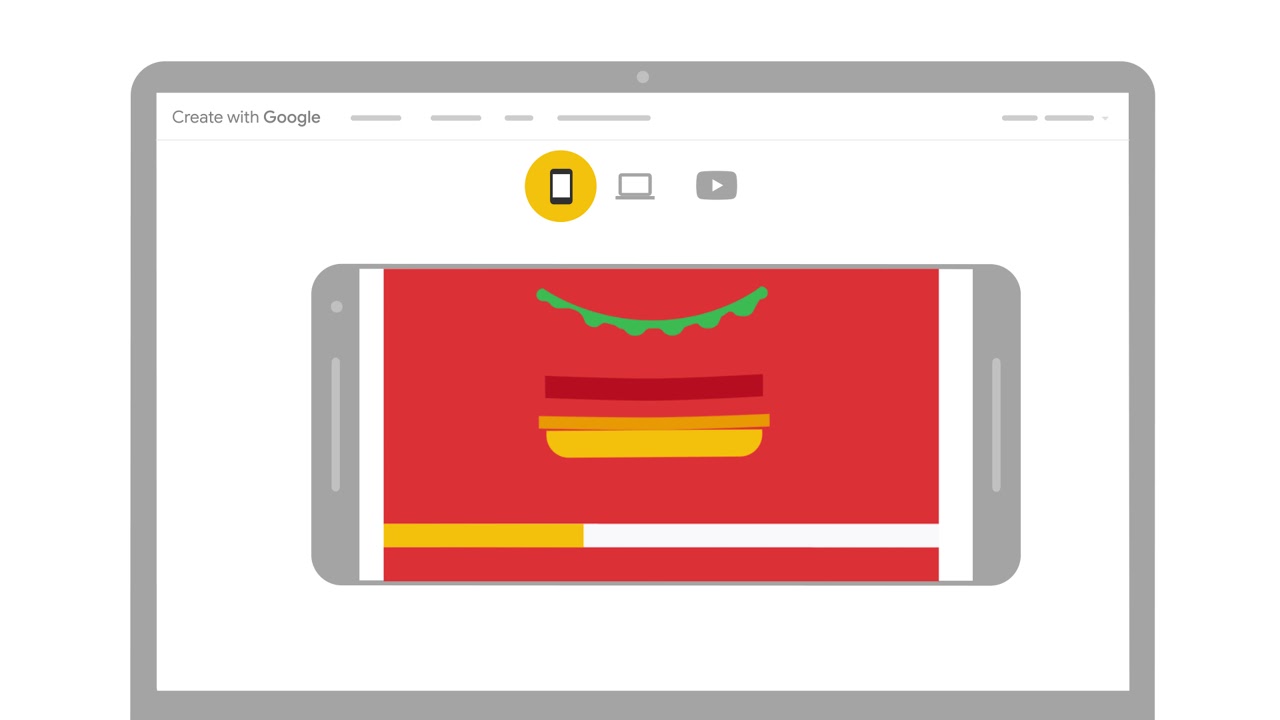 We want to champion and challenge creative makers to experiment and make better work, recognizing we only succeed when our partners do. We hope Create with Google can become a genuine global community where the industry comes together to find the inspiration, resources and tools for their next project.
>> Read More
Getting started on YouTube just got easier
(Tue, 14 May 2019)
Every month, more than 2 billion
people turn to YouTube for entertainment, inspiration and guidance
. Whether they're researching what to buy or unwinding by watching one of their favorite YouTube creators, they're constantly discovering information at unplanned and unexpected moments—including new brands and products. More than
90% of viewers say they have discovered new brands or products on YouTube
—a massive opportunity for any brand looking to raise awareness.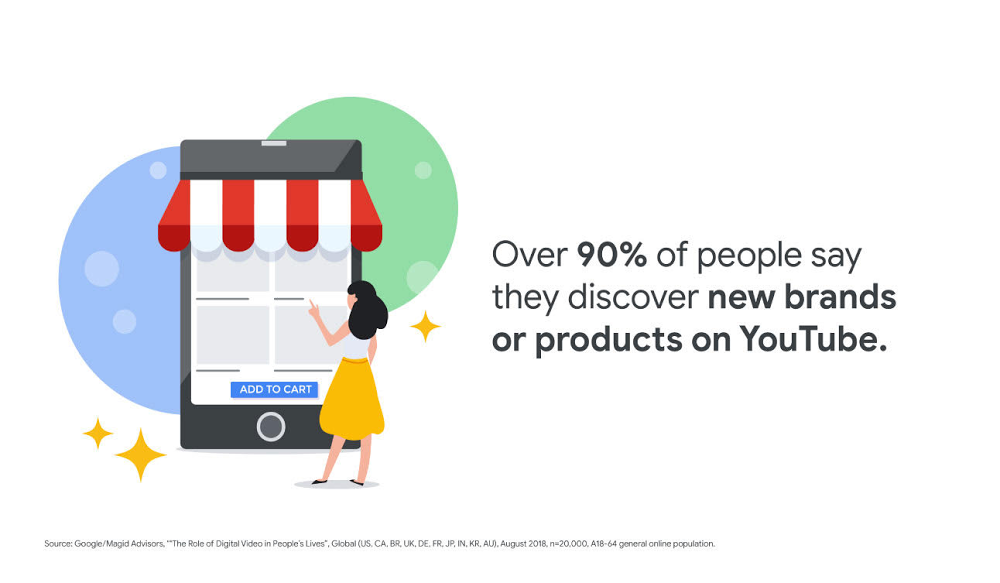 Today at Google Marketing Live, we announced two new solutions that make it easier for marketers to show up and stand out during these key moments: Discovery ads and Bumper Machine. No video? No problem! For a long time, advertising on YouTube meant your brand had to have a video or app ad. We're excited to announce at GML today that's no longer the case. Coming soon,
Discovery ads
are a simple and effective way to tap into the power of YouTube—and you don't even need a video! Just upload your best images from your social campaign, then we'll optimize your media mix for maximum performance across Gmail, Discover and the YouTube Home feed. The YouTube Home feed has long been a great place for users to discover their next favorite creator, and it can be a great place for them to discover your brand, too. Over the last three years,
watch time from content discovered on the YouTube homepage has grown 10x
. Direct-to-consumer brands like TechStyle Fashion Group are leaning into Discovery ads to diversify their growth marketing strategy. TechStyle experimented with its first Discovery ad in November 2018 to increase membership for its athleisure subscription brand, Fabletics. Repurposing their existing image assets, the brand saw up to 25% lower cost-per-lead on average using Discovery ads compared to their ads on other channels, including social and search.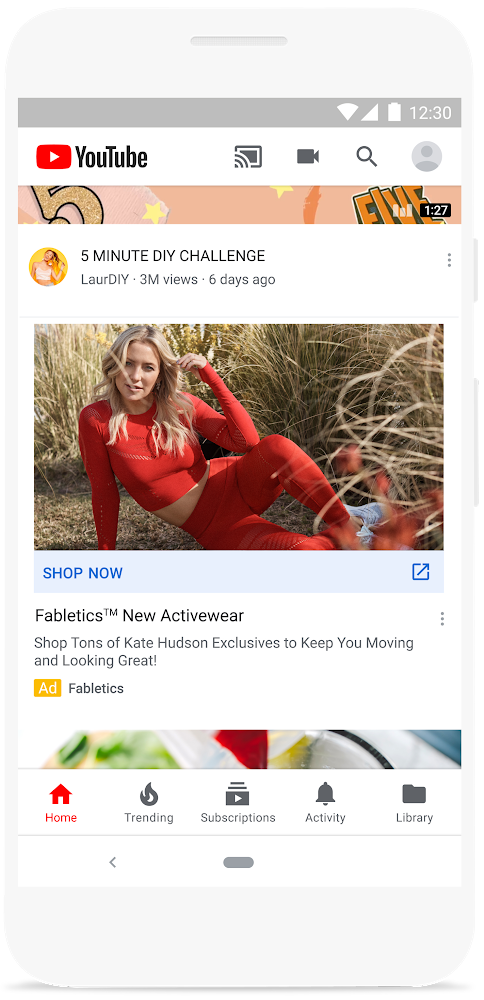 A Discovery ad seen on the YouTube Home feed Scale your video library Since
introducing
six-second bumper ads in 2016 as a way to help you reach more mobile viewers, we've found that they punch far above their weight when it comes to
effectiveness
. But producing a six-second video requires additional time and resources that not every team has. That's where Bumper Machine, a tool that generates six-second videos from longer video assets, can help. Bumper Machine relies on machine learning models that are trained to identify interesting, well-structured moments in a longer video, like those that contain product or brand information, human faces, motion or contrast. It organizes these moments and brings them together to generate several different six-second ad variations for you to pick from, all in a matter of minutes. Before saving your new bumper ads, you can adjust them with simple edits. Every brand has different creative needs. For brands or agencies with the resources to build bumper ads from scratch, Bumper Machine can help them get started by visualizing a six-second story. For others, it's a quick and easy way to grow your asset library, and a path to get started with
video ad sequencing
. If you don't have a longer video to use with Bumper Machine, you can work with one of our
video production partners listed on YouTube.com/Ads
to help you create videos from scratch or edit existing assets, with no minimum spend requirements. Any business, no matter their size or level of creative expertise, can succeed on YouTube. We hope these new tools make it easier for you to tell the stories that drive your business.
>> Read More
Google Marketing Live: Building for the new consumer journey
(Tue, 14 May 2019)
Today, mobile phones allow people to engage more often, in more ways, and from more places than ever. This means the once linear path from discovery to consideration to purchase has not only evolved, but is always evolving. Consider a woman from a recent study, who spent 73 days and interacted with more than 250 touchpoints (searches, video views, and page views) before purchasing a single pair of jeans. She visited several blogs, browsed large merchant sites, searched for local retailers, and watched product reviews on YouTube. Like many of today's consumers, she wanted to enjoy her time shopping, engaged with brands that inspired her, and narrowed limitless choices before picking the perfect pair. In a world where we have less time and more options, it's crucial for brands to anticipate what consumers need in order to stand out. But just because the customer journey is complex doesn't mean delivering useful experiences has to be. Whether you're a scrappy entrepreneur or a large company, your marketing goals remains the same: reaching people at the right moments with the right offer. At Google Marketing Live, you'll hear directly from our ads teams about the latest products designed to help you do just that. We'll show how ads can be there, be useful, and be responsible—unlocking more opportunities for you to connect with your customers and grow your business. Join us live today at 9am PT (12pm ET):
g.co/marketinglive
and get a front row seat for our biggest announcements.  Get discovered in more places People turn to Google to communicate, find answers and stay entertained. And increasingly, they're swiping and scrolling through feeds as part of that journey—whether it's browsing videos in the YouTube home feed, checking timely offers in the Gmail Promotions tab or swiping through
Discover
to catch up on the latest news. These are opportunities for brands to engage them when it matters. In a recent Google / Ipsos study, we saw that 76 percent of consumers enjoy making unexpected discoveries when shopping. And 85 percent of consumers will take a product-related action within 24 hours of discovering a product: reading reviews, comparing prices or purchasing the product—sometimes all at once! Today, we're introducing Discovery ads. Rolling out to all advertisers globally later this year, Discovery ads are a new way to reach people across Google properties in the moments when they're open to discovering your products and services. Rich and relevant creative:Inspire consumers with an open canvas showcasing your brand or products in a swipeable image carousel, rendered natively across each Google property. Results:By combining this incredible reach and creative canvas with Google's understanding of intent, you can be confident you're anticipating what your customers want and delivering the results you care about. Unmatched reach:Reach hundreds of millions of people across the YouTube home feed, the Gmail Promotions and Social tabs, and the feed in Discover using a single campaign.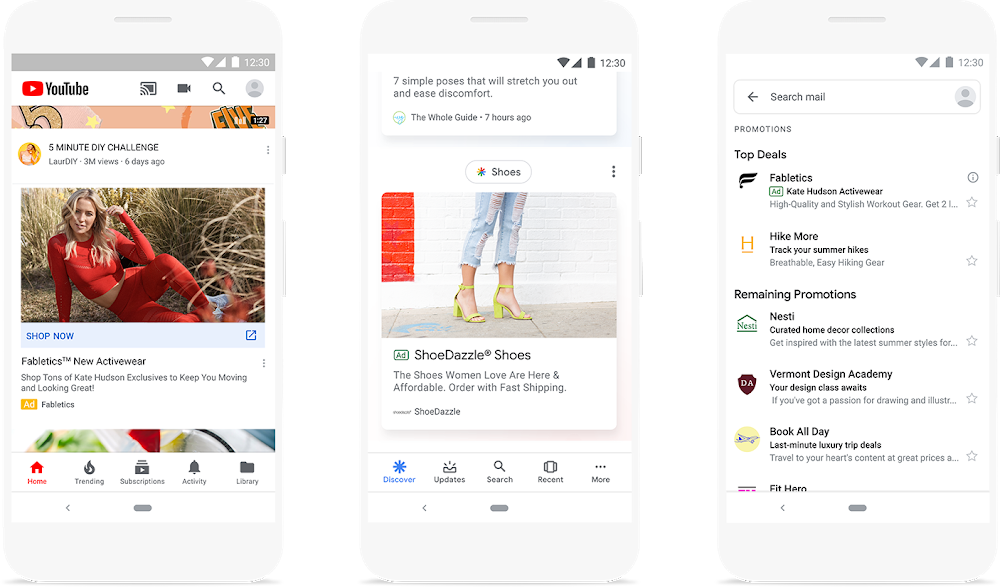 "Discovery has created a great opportunity for us to easily drive growth at scale for our brands beyond what we thought was possible with Google," says Daniel Pahl, VP of Media and Acquisition at TechStyle. "It's definitely outperformed my expectations in driving high-value leads and signups. We're now able to inspire a completely new audience to action." Indeed, high-quality creative can be a great way to showcase your brand and set your products and services apart by highlighting what it's like to use them. That's why later this year we're launching Gallery ads: a new search ads format that brings more of your content to the Search results page. By combining search intent with a more interactive visual format, gallery ads make it easier for you to communicate what your brand has to offer. We've found that, on average, ad groups including one or more gallery ad have up to 25 percent more interactions—paid clicks or swipes—at the absolute top of the mobile Search results page. And when it comes to getting ideas and inspiration, hundreds of millions of people enter shopping-related queries on Google each day. According to our data, about 60% of those shopping queries are from users browsing a category or brand - like "Max Mara dress" or "living room decor ideas." So today, we're bringing
Showcase Shopping ads
—a highly visual ad format that incorporates rich lifestyle imagery into your Shopping ads—to even more surfaces like Google Images and the feed on Discover—places where we know people are looking for inspiration and ideas.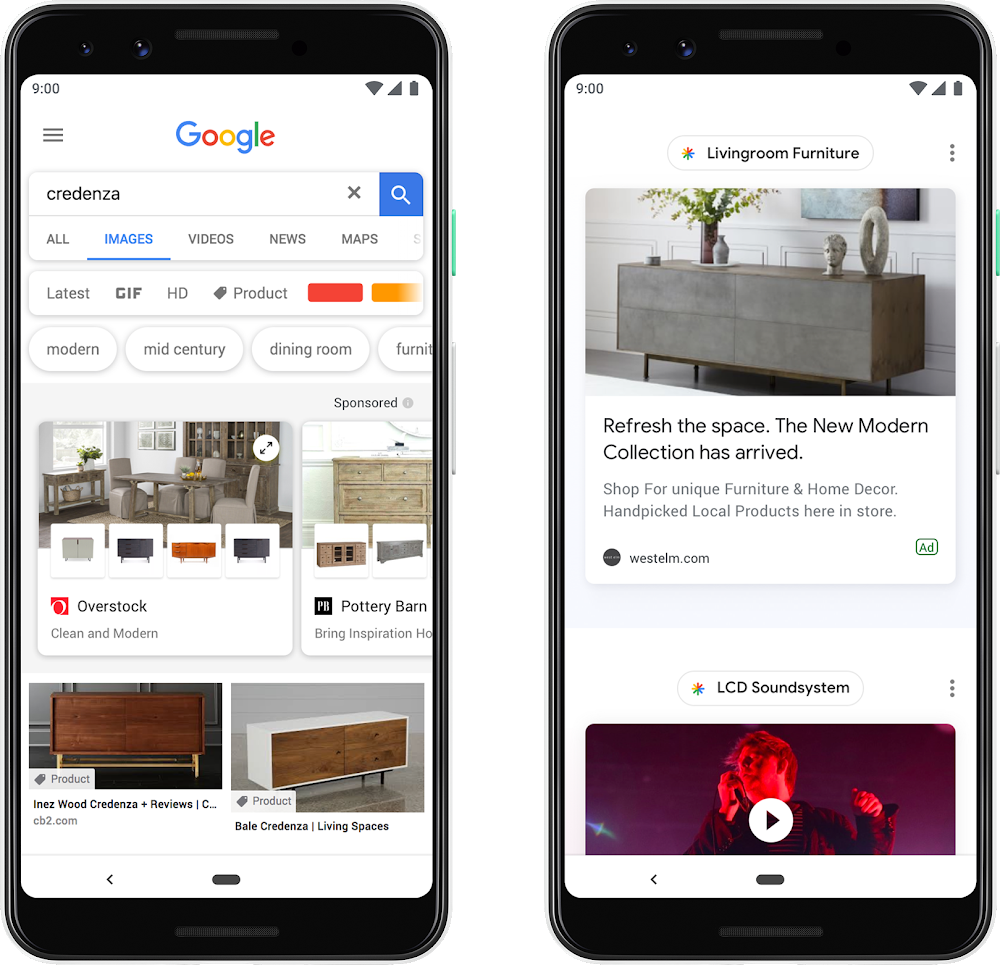 The new Google Shopping This year we're unveiling a redesigned Google Shopping experience with new, immersive ways for shoppers to discover and compare millions of products from thousands of stores. When they're ready to buy, they can choose to purchase online, in a nearby store, and now directly on Google. For retailers and brands, it brings together ads, local and transactions in one place to help them connect with consumers across their shopping journey. Shoppers will have a
personalized homepage
on the Shopping tab where they can filter based on features they care about and brands they love, read reviews and even watch videos about the products. For example, if they're looking for headphones, they can filter for wireless and the brand they're looking for.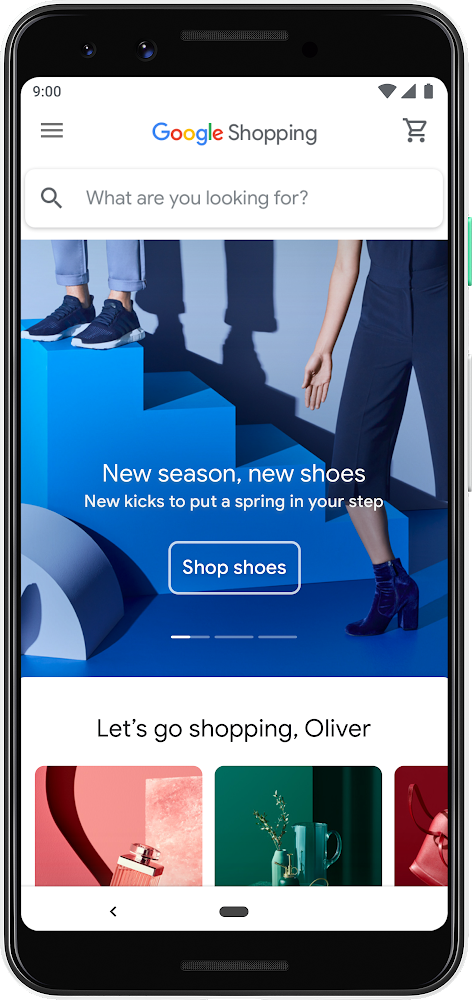 The blue shopping cart on the item shows shoppers they can purchase what they want with simple returns and customer support, backed by a Google guarantee. People can buy confidently, knowing Google is there to help if they don't get what they were expecting, their order is late, or they have issues getting a refund. With this new experience, we're merging the best of Google Express with Google Shopping.
If you're a
Shopping Actions merchant
, your products will automatically be part of this new easy purchase experience on Google Shopping, Google.com and the Google Assistant. Later this year, we'll expand Shopping Actions to other Google surfaces including YouTube and Google Images. Frictionless Mobile Experiences For many of you, your businesses span mobile web and apps, and directing your customer to the right experience is critical to acquiring new customers and building loyalty with existing ones. That's why, over the next few weeks, we'll enable app deep linking from Google Ads and offer more robust reporting across web and apps. Your app users will be taken directly from your Search, Display and Shopping ads directly to the relevant page in your mobile app, if they have your app already installed. This means your customers will be able to complete their desired action—buy something, book a trip or order food delivery—in a way that's optimized for the destination that drives the highest value for your brand. This delivers a better experience for your loyal customers while improving insight and measurement for you. Early tests have been promising—on average, deep linked ad experiences drove 2X the conversion rates. Magalu, one of Brazil's largest retail companies, is seeing the benefits of this first-hand. Magalu recognized that its app was growing in popularity. By enabling deep linking, loyal customers who tapped on a Magalu ad were taken directly to the mobile app they already have installed, resulting in more than 40 percent growth in overall mobile purchases.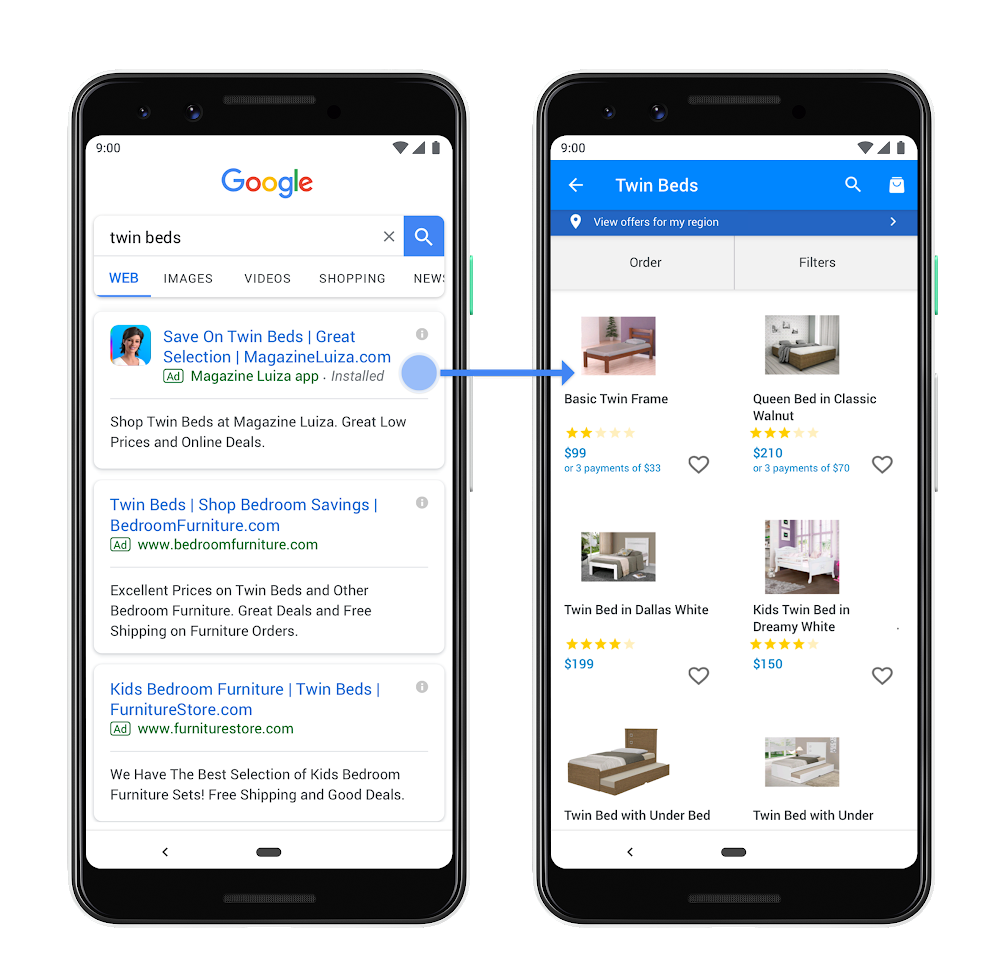 Tune in to see more! Join us today at 9am PT (12pm ET) for even more announcements, consumer insights and in-depth looks at how to use our latest products. Whether you're joining us in San Francisco or watching at home on the live stream, we're grateful and honored to be on this journey with you. See you at Google Marketing Live! See you soon at Google Marketing Live!
>> Read More
Making it easier to shop across Google
(Tue, 14 May 2019)
Each day, hundreds of millions of people do shopping-related searches on Google. Now, we're making the places where people come to browse and explore products on Google shoppable. These new shopping experiences let people shop and purchase frictionlessly right where they already turn to for research and inspiration: Search, Google Images, YouTube and a redesigned Google Shopping destination. The new Google Shopping experience This year we're unveiling a redesigned Google Shopping experience with new, immersive ways for shoppers to discover and compare millions of products from thousands of stores. When they're ready to buy, they can choose to purchase online, in a nearby store and now directly on Google. For retailers and brands, it brings together ads, local and transactions in one place to help them connect with consumers at the right time. Shoppers will have a
personalized homepage
on the Shopping tab where they can filter based on features they care about and brands they love, read reviews and even watch videos about the products. For example, if they're looking for headphones, they can filter for wireless and the brand they're looking for..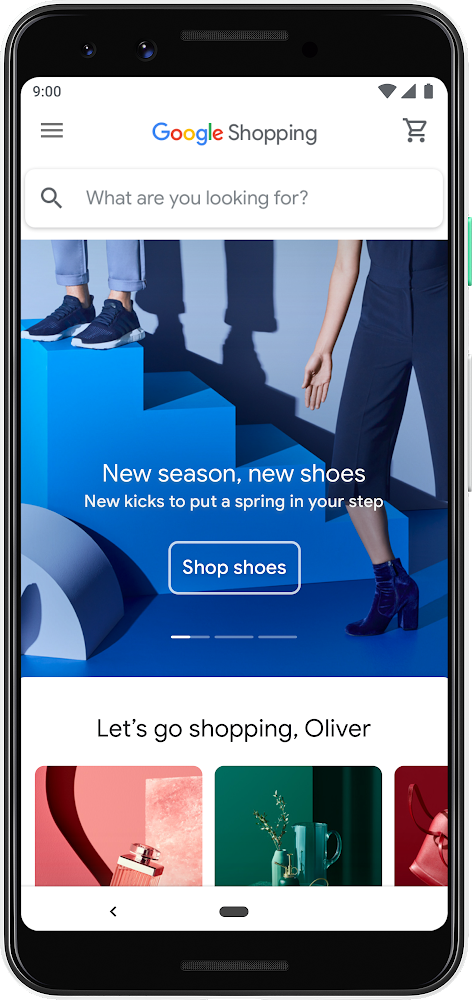 The blue shopping cart on the item shows shoppers they can seamlessly purchase what they want with simple returns and customer support, backed by a Google guarantee. So people can buy confidently, knowing Google is there to help if they don't get what they were expecting, their order is late, or they have issues getting a refund. With this new experience, we're merging the best of Google Express with Google Shopping.
If you're a
Shopping Actions merchant
, your products will be part of this new easy purchase experience on Google Shopping, Google.com and the Google Assistant. Later this year, we will also expand Shopping Actions to other Google surfaces including YouTube and Google Images. Get discovered in more places Consumers' expectations for useful, swipeable and visual experiences have risen dramatically. Today, shoppable ads on Google Images allows you to highlight multiple products within your sponsored ad. We're also bringing
Showcase Shopping ads
—a highly visual ad format that incorporates rich lifestyle imagery—to even more surfaces like Google Images and the feed on Discover, places where we know people are looking for inspiration and ideas. On average, we see about 80% of traffic from Showcase Shopping ads to retailer sites are from new visitors just discovering the brands.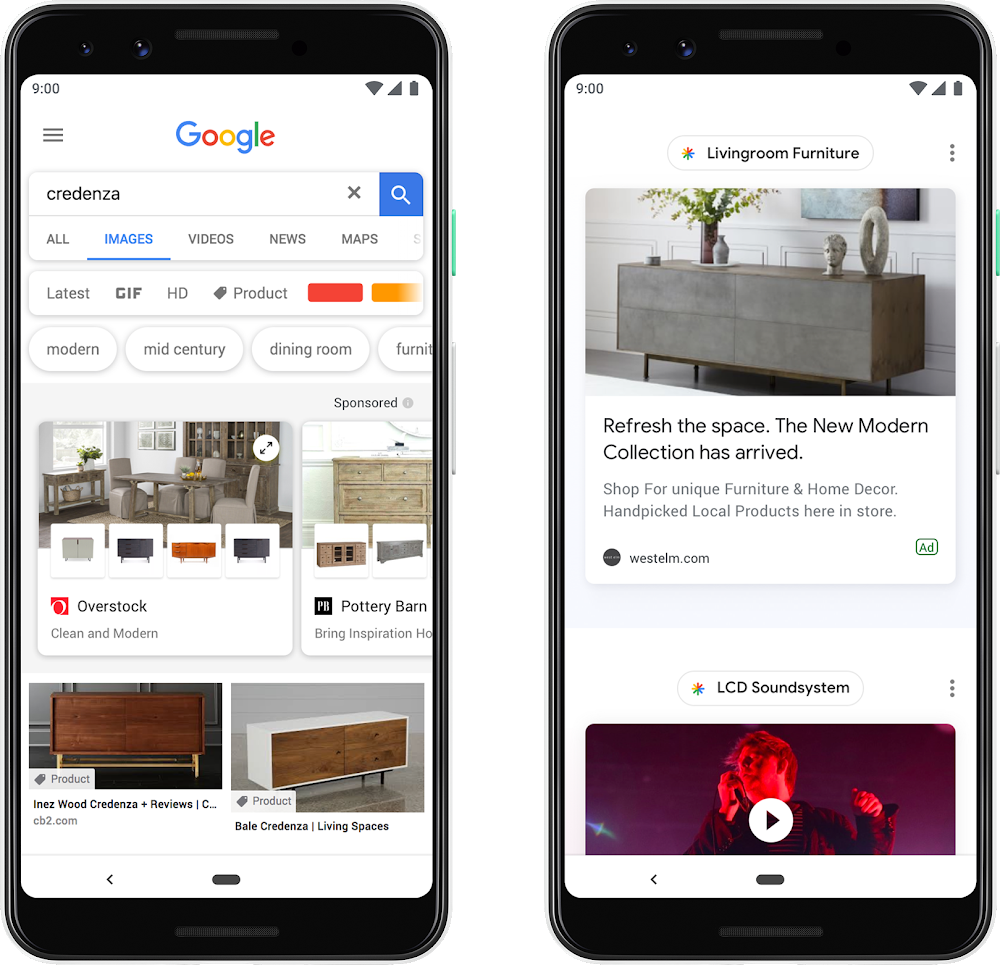 Drive more shoppers in-store We're also making it easier for shoppers to buy in your stores. Today, we have over 2 billion store offers mapped to physical store locations globally, discoverable by our current local ad formats like local inventory ads. In a recent study we commissioned, we've seen that 45% of global shoppers currently buy online, pick-up in-store, which offers them a more flexible way to purchase and receive their items. That's why we're making it even easier for you to offer buy-online, pick- up- in-store service through your Shopping ads. Now, all you need are product landing pages on your site that show when pick-up in- store is available, and a local inventory feed in Merchant Center, which indicates which items you have in stock. Additionally, you can indicate which items you can quickly ship to store for in-store pickup.  If you are interested in joining the new buy-online, pick-up-in-store beta experience, please fill in this
form
.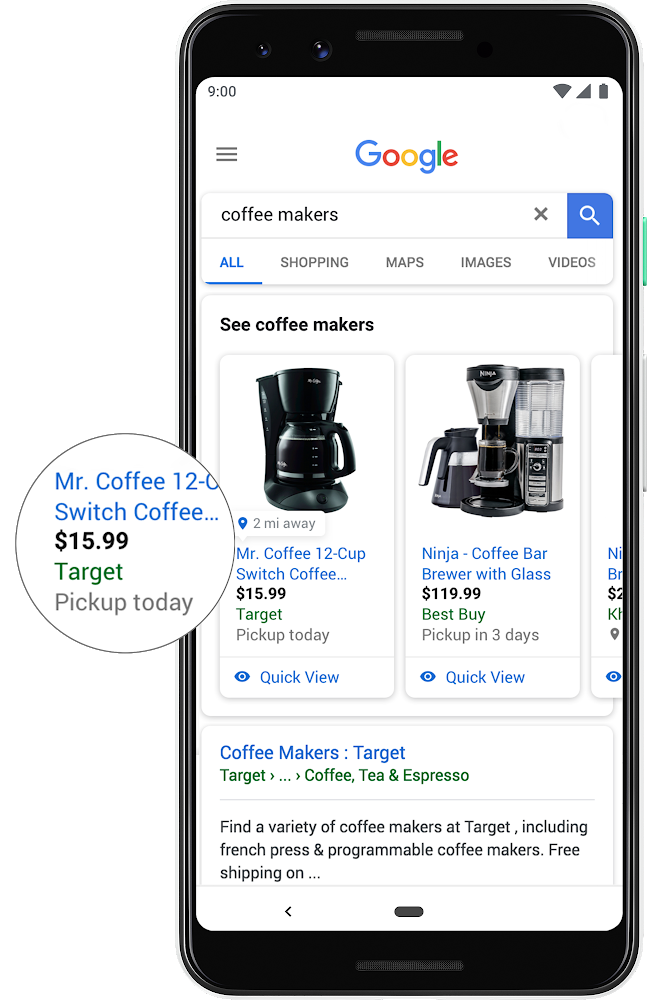 Higher-performing Shopping campaigns for retailers and brand manufacturers
Smart Shopping campaigns
, announced last year at Google Marketing Live, use machine learning to optimize not only performance based on your goals, but also where your Shopping ads show—on Google.com, Image Search, YouTube and millions of sites and apps across the web. In addition to optimizing for online conversions, Smart Shopping campaigns will soon help you drive more shoppers in-store by allowing you to optimize for store visits and by displaying your local inventory information. Customers have seen great results in the year since Smart Shopping campaigns launched. For example, Magazines.com worked with Rakuten Marketing to drive a
180% increase in revenue
with Smart Shopping campaigns over Black Friday. And other customers see success with Smart Shopping campaigns, too: 80% of advertisers who have tried both Standard and Smart Shopping campaigns, now use Smart Shopping campaigns for the majority of their Shopping ad investment in the last year. You'll just need a product feed, a remarketing list and conversion tracking to launch your first campaign. You can also seamlessly join through an ecomm platform integration, like
Shopify
, or our new Shopping integration with
Magento
.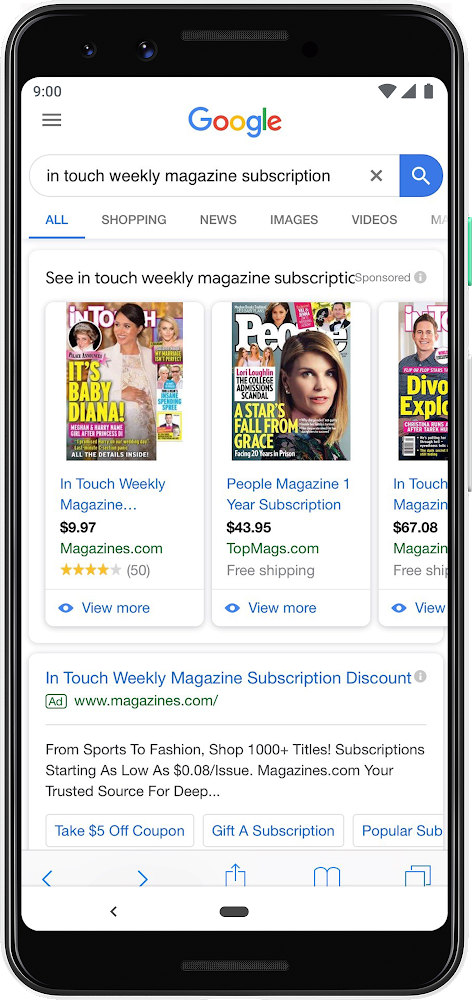 Finally, retailers and brand manufacturers have been looking for more ways to partner together in their digital marketing campaigns to reach online shoppers.
Shopping campaigns with partners
allow brands to use their own budgets to help promote priority products in retailers' Shopping campaigns. This helps to drive more visibility, traffic and sales for both the brands and their retail partners. The Estée Lauder Companies and one of their top retailer partners ran this type of Shopping campaign to boost sales of their branded designer fragrances with that retailer—both online and in stores. As a result, click share on Shopping ads for The Estée Lauder Companies' fragrances at their partner retailer increased by 70% on Google. If you're interested in joining the Shopping campaigns with partners beta, fill out
this form
.
>> Read More
Mobilizing for summer: Google Marketing Live 2019
(Thu, 09 May 2019)
We are just five days away from Google Marketing Live, my favorite event of the year. It's when we unveil our newest products and get your insights on what to build for the future. If you haven't yet,
register for this year's live stream
so you can be one of the first to check out the newest innovations and hear how we're working to better serve you and your customers. We know today's consumers are more curious than ever. And as a result of mobile, they are able to get what they want, when they want it. Indeed, being on the go no longer means being out of reach. For businesses, this creates even more opportunities to connect with current and potential customers—on and offline. Ahead of next week's show, here's a sneak peek at our latest innovations, designed to help you delight your customers and deliver results from anywhere at any time. Stay on-the-go and in-the-know with the Google Ads mobile app Your customers aren't the only people always on the go. You are too! So we're making a lot of updates to the Google Ads mobile app (
Android,
iOS
) to help you stay on top of your accounts no matter where your business takes you. Starting this week, you can create and edit responsive search ads directly from the app. So if you're on your morning train and need to launch a last-minute holiday promotion, you can write the creative, fine-tune the headline and set bids and budgets–right from your mobile phone!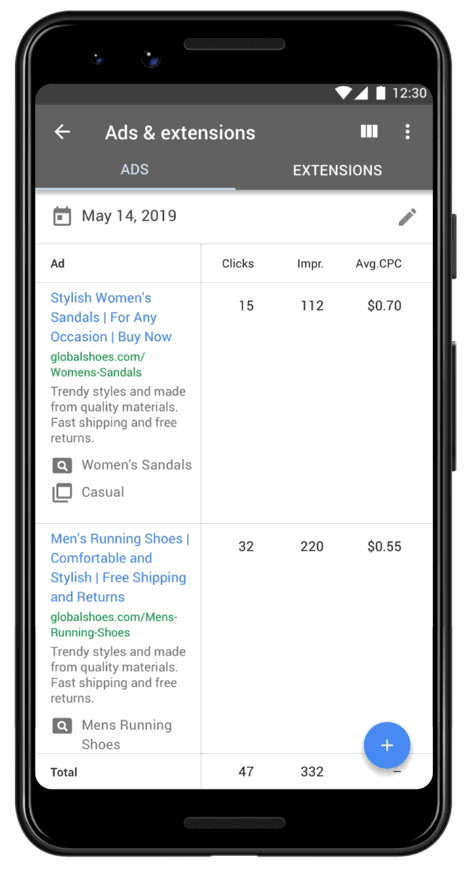 To make the mobile app even more useful for the on-the-go marketer, new recommendations and notifications will soon be rolling out. These new recommendations will let you add new or negative keywords, pause poorly performing keywords and opt into all Smart Bidding strategies. You'll also get notifications on your mobile app so you know when there are new opportunities to improve your performance, for all the accounts you manage.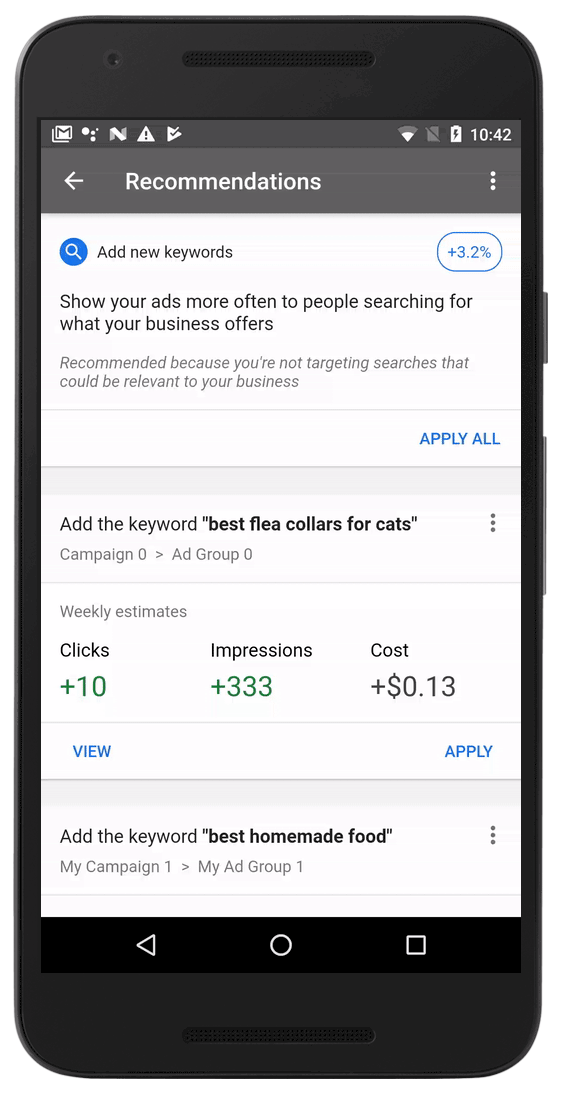 More accessible and effective Local campaigns Consumers increasingly turn to their mobile phones to
do research and plan before they head into a store
. This means you have a huge opportunity to assist and influence customers' purchase decisions before they even walk through your doors.
Local campaigns
are the first campaign type in Google Ads specifically designed to help marketers drive foot traffic to stores, restaurants, auto dealerships and more. Early adopters are already seeing great results. In recent global studies with 10 advertisers across several verticals, we found that Local campaigns helped brands drive a median 5x incremental return-on-ad-spend from their business locations. Dunkin' is one example of a brand that used Local campaigns to promote its new "store of the future" experience and to highlight new beverage items like espresso. As a result, Dunkin' increased its monthly visits from Google Ads by over 400% and is planning to run Local campaigns as an always-on strategy throughout 2019.

"Dunkin' may be a nearly 70-year-old brand, but we're constantly looking for cutting-edge ways to deliver on consumer expectations and needs. We have over 11,000 locations worldwide and over 8,500 locations in the U.S. alone. Local marketing is at the heart of our business. Local campaigns in Google Ads has given us a new and scalable way to reach customers who are increasingly looking for information online before visiting."  -Tony Weisman, CMO, Dunkin' Soon, Local campaigns will expand to help even more advertisers–including small businesses—drive other types of local actions like calls or directions to your business, even if you don't have
store visits measurement
enabled. We're also enhancing ads in Local campaigns to help you showcase product-specific information and offers. 
New inventory in Google Maps will allow you to highlight your business in more places. This includes promoting your locations when users are planning or navigating along their route, and in Maps search suggestions based on signals like the area of the map a person is viewing or what they've searched for in the past.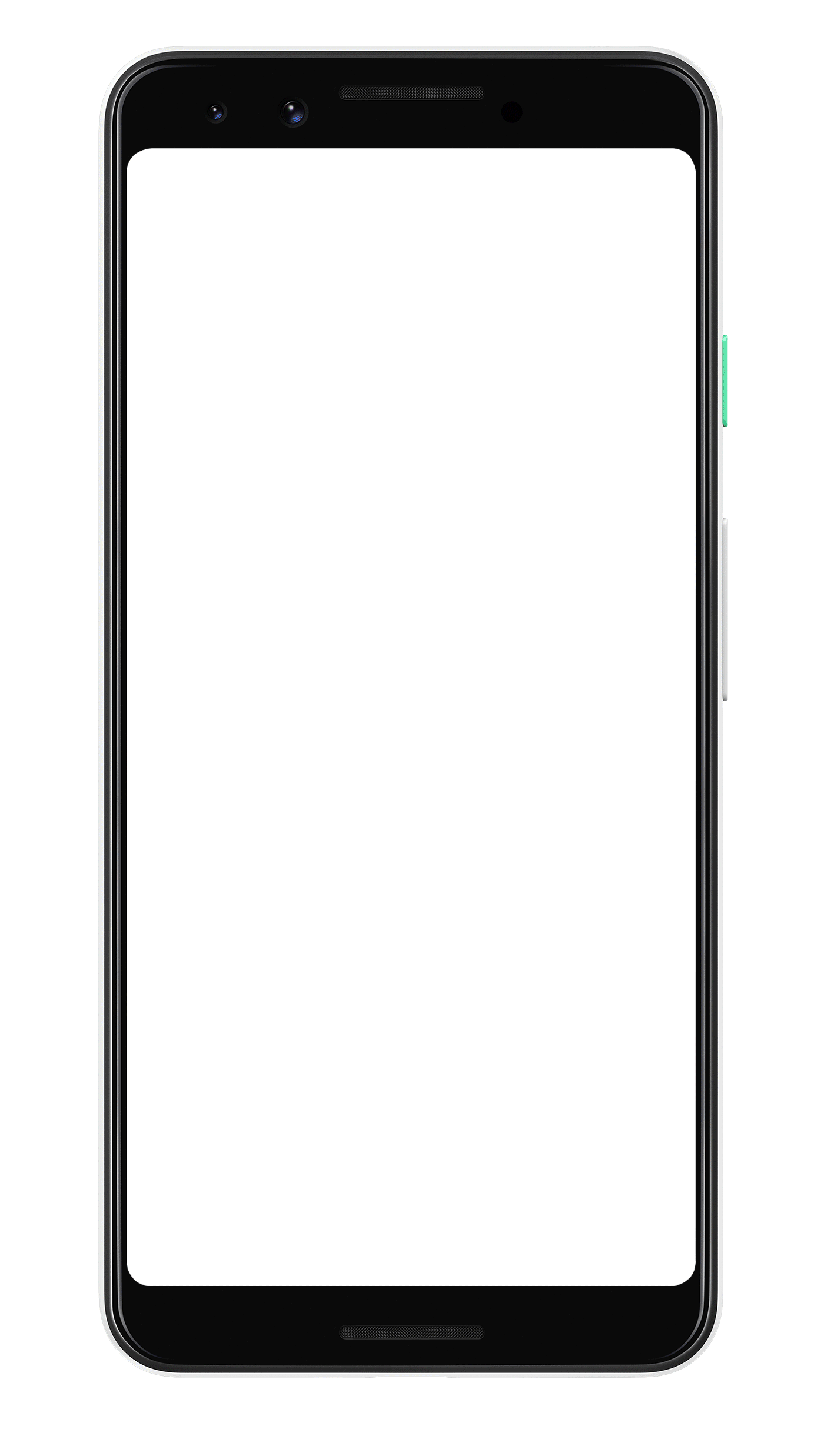 Promote your business to users planning their route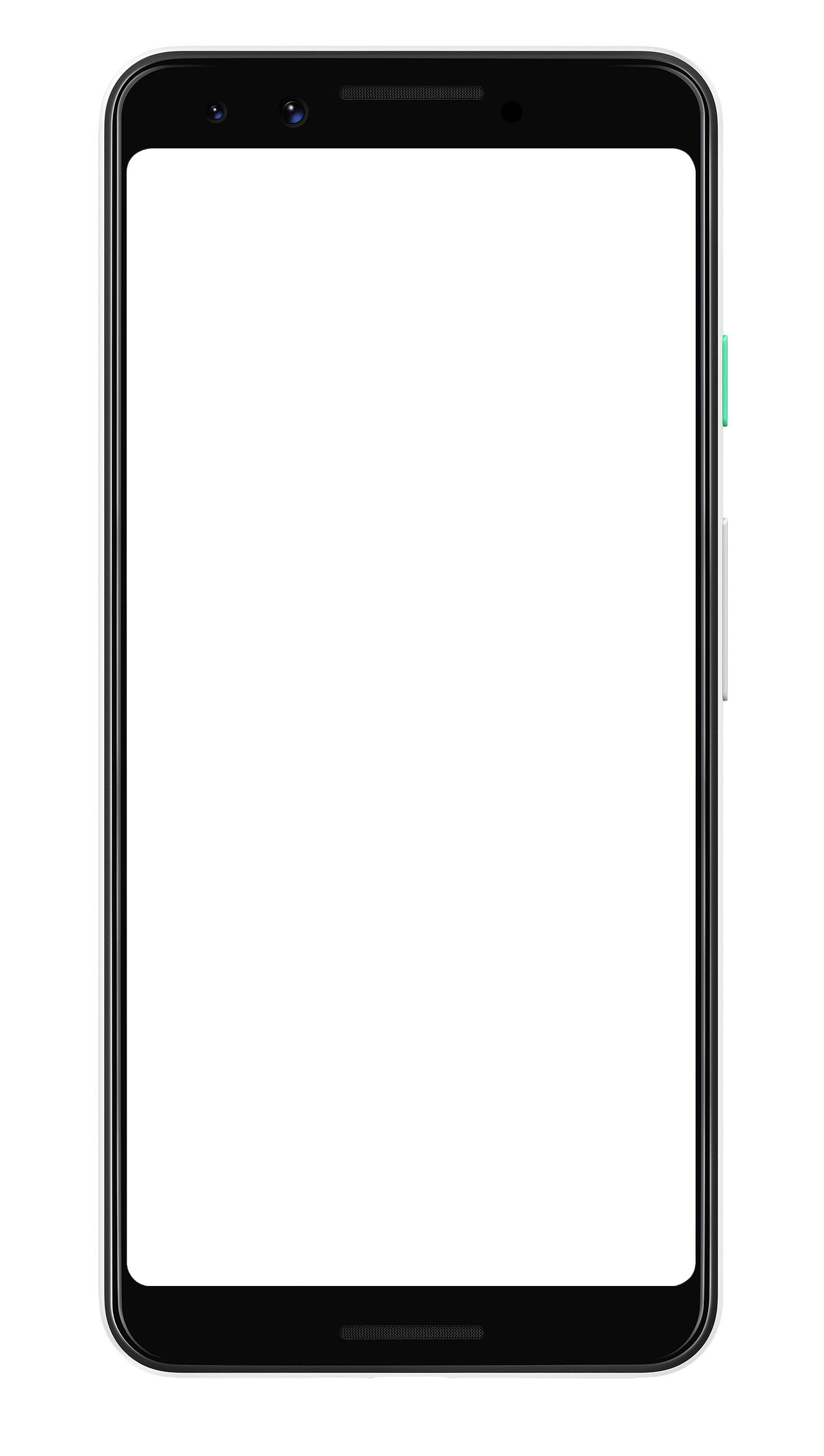 Promote your business in Google Maps search suggestions Join us live next week Get ready for the ads, analytics, and platforms innovations live stream.
Register to watch
 to learn more about Google's latest announcements.
>> Read More
Smart strategies for growing your app business with ads
(Wed, 08 May 2019)
Every year Google I/O showcases the delight that technology can bring to our lives. Mobile apps have extended that delight to billions of people around the world, paving the way for app developers to unlock new business opportunities.   Today we're sharing a few ways to help scale your business using Google's growth and monetization solutions. Find the right app users Smart user acquisition starts with reaching the people who will be most engaged with your app and help you generate the most revenue. With Google App campaigns, you can choose a
bidding option
that best supports your growth goals. Target CPA bidding, for example, makes it easy for you to find new users who install your app and take an in-app action. To grow profitably, it's also important to also consider how much revenue you generate relative to the cost of driving those installs and actions. That's why, you'll soon be able to bid on a target return on ad spend (tROAS) so you can automatically pay more for users likely to spend more, and pay less for users likely to spend less. If you're looking for users who will spend twice as much as they cost to acquire, you can set that multiplier for your tROAS bid, and it will find you the right users accordingly. tROAS will be available next month for Google App campaigns on iOS and Android globally.
Learn more
. Bidding is a great lever to reach the customers you want. The next step is to win and keep these customers' attention. That's why we're giving you new ways to develop and manage your creatives, making it easier for you to show your customers more relevant ads in more places. YouTube–you automatically qualify to promote your app in two new YouTube placements when you have at least one landscape image and one video. The first placement is on the YouTube homepage feed, and the second is on in-stream video. Ad groups–starting later this month, you can set up multiple ad groups in the same campaign and tailor the assets in each ad group around a different "theme" or message for different customers.
Learn more
. Agency partnerships–we're teaming up with 8 trusted agencies including 
Vidmob
,
Consumer Acquisition
,
Bamboo
,
Apptamin
,
Webpals Mobile
,
Creadits
,
Kaizen Ad
and
Kuaizi
 to help you manage creatives end-to-end, from design to reporting. Monetize more easily The second piece to building a profitable apps business is creating a sustainable revenue stream. In other words, you need to keep users engaged with your app, while still monetizing it effectively, which can be tough to balance. That's why AdMob is investing in automated solutions to help you earn more from your app while delivering a great user experience. Last year we announced a new monetization model called
Open Bidding
that helps you maximize the value of every impression automatically. Since then, dozens of developers have joined the beta and are seeing meaningful revenue lift, including Korea-based game developer Sticky Hands. "We're really excited about Open Bidding. In one month, revenue and ARPDAU have grown by 14% and 15% respectively, and we expect them to keep climbing as more demand sources come online. What's even better is that we're spending almost no time managing it." - Minu Kim, CEO of Sticky Hands In addition to the revenue lift, Open Bidding offers simplicity and time savings compared to traditional mediation--fewer SDKs means less time spent on integrations and more stability for your app. Stay tuned, as we'll be expanding the program to all publishers later this year. In the meantime, here are a few more ways AdMob can help you grow your overall app revenue and protect user experience more easily: Image search is a robust new search tool that helps identify and remove bad ads across every size, campaign, and rotation, using just a screenshot of the ad. 
Learn more.
Maximum ad content rating can prevent inappropriate ads from being shown to young users. 
Learn more.
User metrics, such as daily active users and average session time, will be available soon in a new dashboard card, so you can quickly see how changes to your monetization strategy (e.g. adding a rewarded ad) impact key indicators of user engagement. These insights can help you optimize the lifetime value of your users across all your revenue sources - ads, in-app purchases, and commerce. 
Learn more
. To learn more about how these solutions will help you save time while growing your business, join our ads keynote at 10:30am PDT, Wednesday May 8th at Stage 1 of Google I/O or watch the
livestream
. Also, stay tuned for more app advertising news at Google Marketing Live, kicking off next week at 9am PDT, Tuesday May 14th. Sign up for the livestream 
here
.
>> Read More
Raising the bar on transparency, choice and control in digital advertising
(Tue, 07 May 2019)
Advertising has made possible open access to quality information and communication on the web—it's changed the way people learn, play and earn, and it's made the internet open for everyone. But the ad-supported internet is at risk if digital advertising practices don't evolve to reflect people's changing expectations around how data is collected and used. Our experience shows that people prefer ads that are personalized to their needs and interests—but only if those ads offer transparency, choice and control. However, the digital advertising ecosystem can be complex and opaque, and many people don't feel they have enough visibility into, or control over, their web experience. New protections and controls in Chrome As you may have seen, today Chrome
announced
its plans to improve cookie controls. To better protect user privacy and choice on the web, Chrome intends to make it easier for users to block or clear cookies used in a third-party context, with minimal disruption to cookies used in a first-party context. While Chrome has long enabled users to block cookies, these changes will let users continue to allow their online banking site, for example, to remember their login preferences—a function that first-party cookies enable. Chrome also announced that it will more aggressively restrict fingerprinting across the web. When a user opts out of third-party tracking, that choice is not an invitation for companies to work around this preference using methods like fingerprinting, which is an opaque tracking technique. Google doesn't use fingerprinting for ads personalization because it doesn't allow reasonable user control and transparency. Nor do we let others bring fingerprinting data into our advertising products. The changes in Chrome will empower users to make informed decisions about how to control the use of their data for personalized advertising. They will also ensure users are able to continue accessing a broad range of quality ad-supported content, with confidence that their privacy and choices will be respected. A new level of ads transparency As the Chrome announcements demonstrate, transparency, choice and control form the foundation of Google's commitment to users—and advertising is no different. With tools like
My Activity
,
Ad Settings
,
Why this Ad
and
Mute this Ad
, we make it easy for people to see how Google tailors ads for them, switch off individual factors we use to tailor ads, stop seeing ads from a specific company or simply opt out of personalized ads entirely. But all of this is not enough. We believe you should also know what data is used for ads personalization and by whom.   That's why today we're committing to a new level of ads transparency. We want to give users more visibility into the data used to personalize ads and the companies involved in the process. As a first step, for the ads that Google shows on our own properties and those of our publishing partners, we will disclose new information through an open-source browser extension that will work across different browsers. The new information will include the names of other companies that we know were involved in the process that resulted in an ad—for example, ad tech companies that acted as intermediaries between the advertiser and publisher, and companies with ad trackers present in an ad. The browser extension will also surface the factors used to tailor an ad to a user, which we provide today. The extension will display information for each ad we show a user, and will present an aggregated snapshot for all the ads Google has shown a user recently. In the future, we will look for additional ways to make it even easier for people to access this information. In addition, we want to offer a simple means for others in the advertising industry to surface this kind of information. To that end, we will build APIs that enable other advertising companies, should they choose, to disclose this same type of information to users through the extension. We expect to begin rolling out both the browser extension and APIs in the coming months. While offering more information privately to individual users is important, we also believe that making this type of information available publicly will help increase transparency at the ecosystem level. That's why we plan to build tools that allow researchers and others to view and analyze aggregated and anonymized data from Google and other providers that elect to use these new APIs. As we introduce these enhanced ads transparency measures, we're eager to receive feedback from users, partners and other stakeholders so that, together, we can identify industry-wide best practices around data transparency and ads personalization, including ways that people can take action to shape their experiences. All of the changes announced today represent an important step in ensuring that the ad supported web provides people with access to high-quality content, while protecting their privacy. We will continue to explore opportunities to evolve our tools and practices in ways that enhance user transparency, choice and control.
>> Read More
Gathering insights in Google Analytics can be as easy as A-B-C
(Mon, 15 Apr 2019)
Today's customers are deeply curious, searching high and low for information about a product before making a purchase. And this curiosity applies to purchases big and small—just consider the fact that mobile searches for "best earbuds" have grown by over 130 percent over the last two years. (Google Data, US, Oct 2015 - Sep 2016 vs. Oct 2017 - Sep 2018. ) To keep up with this curious customer, marketers are putting insights at the center of the strategy so that they can understand customers' intentions and deliver a helpful, timely experience. In our new
guide
about linking Google Analytics and Google Ads, we explore the broad range of reports available in Analytics. These reports give you crucial insights about the customer journey that can then be used to inform your campaigns in Google Ads. Here's what you should know about the A-B-Cs of reporting. Acquisition reports How did your customers end up on your site in the first place? Acquisition reports answer this question, offering insights about how effectively your ads drive users to your site, which keywords and search queries are bringing new users to your site, and much more. This
video
gives you a quick overview of how Acquisition reports work.   Behavior reports How do you users engage with your site once they visit? Behavior reports give you valuable insights about how users respond to the content on your site. You can learn how each page is performing, what actions users are taking on your site, and much more about the site experience. Learn more about behavior reporting
here
. Conversion reports What path are users taking towards conversion?
Conversion reporting
in Analytics gathers valuable insights about those actions that are important to the success of your business—such as a purchase or completed sign-up for your email newsletter. Goal Flow reports help you see how a user engages as they move toward a conversion while Ecommerce reports are specifically designed to deliver insights for sites centered around purchases. Reports open up a world of actionable insights that help you deeply understand and then quickly enhance a customer journey that is more complex than ever. Missed the other posts in this series? Catch up now to read how creating effective campaigns for the modern customer journey can be achieved by bringing
Google Analytics and Google Ads together
. And, download our new
guide
and learn how getting started with these reports is easy as A-B-C.
>> Read More
5 steps to improve media performance using Google Analytics
(Mon, 08 Apr 2019)
This is the second post
in a series
about how linking Google Analytics and Google Ads can help marketers gain deeper insights, create smarter campaigns, and drive better business outcomes. Today's customers expect the right message at the right time—even as their journeys become more fast-paced and less linear. How are marketers responding? With ad experiences that aim to be assistive and personalized. To create these experiences, marketers are turning to integrated analytics and ads. In our new
guide
about linking Google Analytics and Google Ads, we highlight some of the actionable steps you and your team can take to deliver the right ad at the right time. Step 1: Link your accounts Linking Google Analytics and Google Ads puts insight-gathering and ad creation side by side—so that you can easily create campaigns that are informed by detailed site metrics and conversion data. And linking your accounts only requires a few easy steps.
Here's how to get started.
Step 2: Activate Cross Device capabilities Cross Device capabilities in Analytics help you understand how your customers are behaving across their different devices so that you can optimize your strategy. For instance, you might find that, based on cross device insights, you want to increase your mobile ad spend to drive more conversions.
Activating Google signals makes Cross Device capabilities available to you.
Step 3: Create an Analytics audience and share with Google Ads When you create an audience in Analytics then share it with Google Ads, you're able to create ad campaigns that are specifically tailored to specific segments of your audience. For instance, you can create an audience of all of your returning customers, then create a Google Ads campaign specifically for this audience.
Here's how you get started sharing audiences in Google Ads.
Step 4: Create and import Goals Goals in Google Analytics can represent any site metric you find important—such as time spent on your site, a specific action taken on your site, or a conversion. Importing these Goals into Google Ads enables you to access valuable conversion insights and site engagement metrics right in Google Ads. Here's how  to
create Goals in Analytics
and then
import them into Google Ads
.    Step 5: Generate and view reports When you link Google Analytics and Google Ads, you gain access to a variety of reports about your Google Ads campaigns right in your Analytics account — giving you important campaign performance insights that can be used to improve your marketing strategy. Learn more about
Acquisition
,
Behavior
, and
Conversion
reports. Read our new
guide
to learn how linking Google Analytics and Google Ads together can bring your media performance to the next level. In case you missed how integrating Google Analytics and Google Ads can be a marketer's solution to delivering experiences that meet consumers' rising expectations, check out our post
Google Analytics and Google Ads: A Powerful Pairing
. Next up, we'll cover how you can easily gather the insights you need to better understand the customer journey with Google Analytics.
>> Read More